VX520_ www.capitolbankcard.com
Counter top unit is designed for easy use and includes a back lit screen and keypad for all lighting situations.
ipad_pos.jpg
MX870+_4_lg.jpg
clover960x600.png
benseron-capitol Bankcard.png
www.capitolbankcard.com 222333111.jpg
silver ncr.jpg
FD-100 www.capitolbankcard.com
Restaurants (including Quick-Service Restaurants) Bars and Clubs Convenience Stores Retailers Dry Cleaners Drug Stores Liquor Stores Parking Facilities
FD-325 www.capitolbankcard.com
Restaurants (including Quick-Service Restaurants) SuperMarkets Convenience Stores All Retailers Grocery Stores Drug Stores Liquor Stores Gas Stations
www.capitolbankcard.com ....98.jpg
FD-100 Credit Card Terminal FD-10 Pin Pad
vx520_820_.jpg
Capitol Bankcard 1 877 291 3788
Debit ATM / Credit Card Terminal Processing
With direct access to all of the major debit ATM and credit networks, Capitol Bankcard Merchant Solutions offers safe, easy and affordable payment processing. We also offer the latest technologies in credit and debit ATM card terminals and processing, from the FD100 terminal and FD10 pinpad to the Verifone Omni 3750, all available with or without WiFi optimization
ATM Sales and Processing​
Let Capitol Bankcard set your business up with the latest equipment and technologies in ATM sales and processing machines, offering your customers immediate access to cash for their purchases. We have the industry experience necessary to help you operate and maintain a profitable ATM machine.
Gift And Loyalty Card
Gain new channels of revenue and boost your customer loyalty by offering payment processing for gift cards, loyalty cards or any prepaid card program. You can even take advantage of our exclusive QuikGift program to avoid monthly service charges or maintenance fees on pre-printed gift cards.
Bill Payments
Partnered with several of the leading bill payment processors, Capitol Bankcard Merchant Solutions offers merchants the convenience of accepting a wide range of consumer bill payments. Whether you need convenience, expedited, authorized or cross border bill payment processing, we have you covered with 100% financing on any terminal.
•Farmer's Market
•General Merchandise
•Auto Repair Shops
•Check Cashing
•Hardware Stores
•Food Trucks
•Clothing Stores
•Nail & Hair Salons
•Street Vendors
•Utilities
•Restaurants
•Residential Landlords
•99 Cent Stores
•Stores
•Legal Services
•Gas Stations
•Businesses
•Dental Offices
•Medical Offices
START ACCEPTING NOW
AT THESE PLACES
Prepaid Phone Processing
For merchants selling prepaid calling cards, We provide the industry's best payment processing services and tools. We offer expedient, safe and reliable payment processing for prepaid phone cards from all major credit card companies.
Check Services
Our premium check services provide the conversion of paper checks into electronic checks at the point of sale – safely and efficiently. Simple to use and easy tounderstand, our check services also support real-time and batch conversion methods as well as accounts receivable conversion payment processing environments.
Cash Registers
From the simple to the full-featured, our cash registers utilize the latest technologies and highest capacities for departments, price lookups and tracking of sales by different clerks, as well as a state-of-the-art Thermal Alphanumeric Printer on most models.
Cash Advance
As the payment processing experts with the widest variety of services, we even offer quick and confidential cash advances to provide short term financial solutions. Contact us to see how we can help your business get a fast cash advances based on future credit card transactions.
EASY BANK™ Program Benefits for Financial Institutions
Capitol Bankcard Merchant Solutions, provides a tailored processing program that allows you to offer your customers state-of-the-art products and service. Equipment deployment, training, customer service and settlement all remain as part of our responsibility. Fee income generated by your portfolio is not lost in operational expenditures. Simply stated, the EASY BANK™ Program provides your financial institution a 100% turnkey merchant-processing program without liability and provides ongoing fee income immediately. The program also focuses on securing merchants, the overall customer relationship, and potentially generating new lending opportunities for your financial institution. With the EB Program, the benefits to your institution include:
Benefits for Your Customers
The EASY BANK™ Program offers a fully integrated processing service for your merchants' electronic payment activity. Your customers want to increase sales, cash flow and profits. The SUCCESS Program can help them reach those goals. Our merchant package includes a complete array of services:
Program determination

Installation

Point-of-sale authorization

Electronic draft capture

Deposit processing

Customer service
E-Commerce
We know how important online sales payment processing is for the future of your business. So we offer easy and affordable solutions for accepting credit cards, debit cards, electronic checks and more with the most trusted fraud protection security measures in the payment processing industry.
Increased sales

Improved cash flow

Lower risk

Easy program training and installation​
Dedicated sales force

Product determination

Financial reporting

Equipment options
Leasing Options
At Capitol Bankcard, we know purchasing new payment processing equipment can be a financial burden. That's why we've partnered with Lease Funding Groups to provide fast approvals and low fixed rates without any application fees. We also offer flexible payment structures to match your cash flow.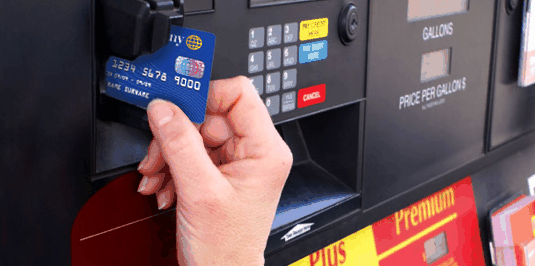 Pay At the Pump
We bring credit card processing solutions to merchants within the independent petroleum markets as well as swipe retailers that require the ability to take the Voyager® and Wright Express Fleet Cards. We are one of the few independent processors that outfits pumps with debit and credit card processing for all major cards.
Wireless
Our payment processing solutions are geared toward maximizing the efficiency of your business – and our wireless equipment means you can be efficient anywhere you want to be. From the latest technologies in smart phone credit card processing to terminals like the Verifone Omni 3750, we have a wireless solution for you.